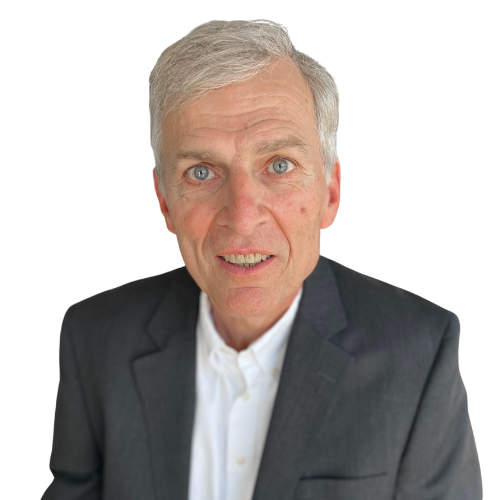 About Stan
Stan has over 30 years of experience as an Actuary and Product Manager for Home and Auto insurance companies in Georgia and Texas. He began his real estate career in San Antonio in 2020 and recently moved to Atlanta to join the Janice Overbeck Real Estate Team. He loves connecting with clients and working with them to find the home of their dreams. In his spare time, Stan enjoys playing tennis and spending time with his sons' families and 4 grandchildren.
At age 29, she was selected by the National Association of Realtors as one of the '30 Under 30' rising stars in the real estate industry. Janice has also served on various real estate panels across the state as a top producer and real estate expert. She has served on the Georgia Association of Realtors Grievance Panel since 2015. Janice earned her bachelor's degree in marketing with a minor in Spanish before obtaining a Masters in Business from Kennesaw State University. She has a good command in German, and Spanish and has basic language skills in French. Janice and her husband, Gunar, have four daughters. Janice is currently serving on the boards of Fix GA Pets, Keep Cobb Beautiful, and The German School of Atlanta. She also serves as Board Secretary for Georgia Pet Foundation.
After Janice's father passed away from ALS in 2015, she has been passionate about raising awareness about the disease. Not only does she raise awareness, she hosts fundraisers and personally donates to support the Emory ALS Research Center. Some of the biggest events (Celebrity Poker Night and the ALS Art Show) have both been held at her real estate office in Marietta. Since her father's passing, she has raised and/or personally donated over $200,000 to the Emory ALS Research Center!
In August of 2016, Janice and her husband purchased a Cobb County landmark, Hollycrest Hall, and converted it into a business office. The Janice Overbeck Real Estate Team isn't just a business to her, it is a community center and she does all she can to provide for our community. Her office sits on the corner of a huge intersection, with over 60,000 cars passing daily. In addition to her fundraising and personal donations, she hosts many community events at this office. Some of these events include: First Responder/Military Appreciation Luncheon, Coffee with a Cop, Pictures with Santa, pet adoption events, art shows, women's empowerment events and so many others throughout the year. Not only is her goal to raise money/awareness/hope for important local endeavors, but to bring our community together. She will always find ways to give back to her local community.
The Janice Overbeck Real Estate Team, with Keller Williams Atlanta North, consists of real estate professionals and a full-time administrative staff. They have received many awards over the years, from local and national levels. There are too many awards to mention, but in 2018 and 2019, they were awarded the #1 Real Estate Team in Cobb County, GA by the Cobb Association of Realtors. Their expertise is in listing homes and getting them SOLD all while ensuring that the client has a five star experience. Janice and her husband are also avid house flippers and have been flourishing in the market since it tanked in 2007. Despite the economic downturn, their business continued to grow successfully and they have flipped over 120 houses to date!
To bring it all full circle, Janice started a non-profit 501c3 charity, JO Gives, in 2016 and currently raises money for programs she is very passionate about. These programs are the Homeless Pets Foundation, Emory University, Chin Up Foundation, and Project Mexico. Project Mexico was a special initiative to spay and neuter over 2,000 pets in Mexico for those that may not be able to afford to do so. Mexico has an overpopulation of animals and Janice made it her goal to help them out. By the beginning of May 2021, Project Mexico spayed and neutered 2,130 pets!
The thing that drives Janice the most is the ability to give back to the community she loves and adores so much, and with the help of JO Gives Inc. she's able to do just that. She holds many events at her real estate office, such as poker nights, wine tastings, art shows, pet adoptions, low-cost vaccination clinics, and more to help pour into her foundation. As of summer 2020, JO Gives Inc. has raised over $328,000.
Janice and her family attend church at Mount Paran North. In Janice's spare time, her first priority is to spend time with her children. She loves to write, and is always exploring her passion for educating others on the plastic crisis that the world faces as well as climate change. The Overbeck family has a chicken farm and Janice finds great joy in caring for her chickens. She is also a Peloton fanatic.
See Janice's press contributions HERE

Leave me a Zillow review HERE
What Our Clients Say
"Our home sold in record time due to the efforts, professionalism and attention to detail by our agent Stephanie Siedell Venable. We would recommend her for any real estate needs you have. She surpassed any of our expectations."
- Junknga
"Stefanie was great to work with! Always available, attentive to my needs for listing my current home and finding a new home. The marketing package was great and the pictures as well as virtual tour were phenomenal. Highly recommend Stefanie and the Overbeck team!"
- Jason Wolfe
"John Nysewander is the best! He is such a professional realtor helped us find the dream home our first house with only 3 hours! He knows what we want. After that he helped us contacted the banker for our finance immediately. Everything just happened at perfect time, we didn't waste even 1 minute with him. It was such a great experience to work with him."
- Chloe Wang
"Outstanding! After several attempts to try to sell this home ourselves and then with another realtor, we searched for the BEST of the BEST and found the Janice Overbeck Real Estate Team! Stefanie and her team are bar none the most experienced, professional and compassionate realtors we have ever worked with in the Roswell/East Cobb area..."
- Elaine Paradise-Comeau
"Stefanie is incredible personable and listens to what you're looking for. She was very supportive throughout the home buying process. She was very reliable in getting us a showing as soon as possible. She stayed in constant communication and walked us through all the steps."
- Priyanka Gulati
"Stefanie was knowledgeable and professional. She gave great advice and was very quick to respond to emails, texts, etc. Her agency was outstanding in marketing the property. I highly recommend Stefanie and her agency."
- Garrett Smith