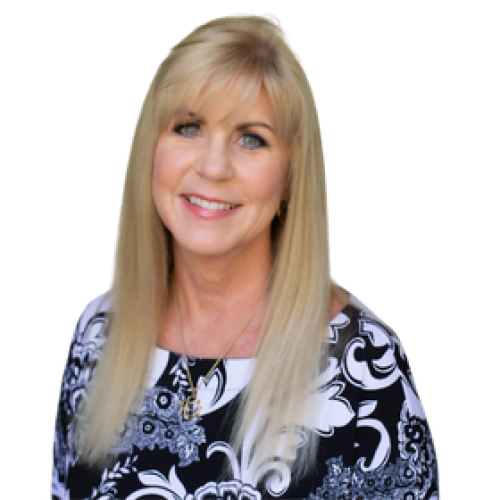 About Tracy
Family, Faith and Home, Tracy is a passionate force for her clientele and her team members. She enjoys the responsibility that comes with finding and closing on the perfect home. Her background in Interior Decorating and Designing for California Closets sharpened her keen eye for spatial awareness and functionality. Strong-willed and empathetic, Tracy will negotiate firmly on your behalf, and present creative solutions at each obstacle. Being a highly responsive resource for those that she serves, Tracy takes a hands-on strategic approach to every transaction. Tracy derives meaning from being a connector to people and resources. She has successfully managed real estate transactions working with buyers and sellers through a diverse number of challenges, whether they be logistical, financial or otherwise.
Tracy is "on" no matter where she is. In this instant-response society there really is no waiting for tomorrow. Tracy will work overtime for you and make sure that everyone is fulfilling their obligations in a timely manner. When she isn't working as a real estate warrior, Tracy spends her time connecting with her two adult children, Daughter Graham and her son Taylor. Her Grandchildren are the Sunshine of her life. Giving back to the community is important to her, Sundays find her volunteering at her Church and as a proud Military Mom the USO is her Charity of choice. When it is time for self -indulgent relaxation she loves a walk or bike ride on the Pinellas Trail. A day by the water is a great escape at the beach or on the boat with a good book, the funnier the book the better! Her Mother was the last of the true Southern Bells and taught her a love and appreciation for Antiques. Above all she acts as the heart of her family where Humor and laughter create their strong family bond. She begins every day with the desire to make connections in her community, Tracy is an initiator, action-taker, coordinator, personal concierge, resource person, problem-solver, mediator and occasionally a miracle worker "Having moved up and down the East Coast repeatedly,with the purchase of 15 homes I know the feeling of wanting to find that perfect home for your family; and as a single mother, I know it is not always easy. My goal is to make the buying process as joyful as possible. The true value of a home is in its family. My job is to make sure that you have more time to enjoy yours.
Leave me a Zillow review HERE
What Our Clients Say
"Our home sold in record time due to the efforts, professionalism and attention to detail by our agent Stephanie Siedell Venable. We would recommend her for any real estate needs you have. She surpassed any of our expectations."
- Junknga
"Stefanie was great to work with! Always available, attentive to my needs for listing my current home and finding a new home. The marketing package was great and the pictures as well as virtual tour were phenomenal. Highly recommend Stefanie and the Overbeck team!"
- Jason Wolfe
"John Nysewander is the best! He is such a professional realtor helped us find the dream home our first house with only 3 hours! He knows what we want. After that he helped us contacted the banker for our finance immediately. Everything just happened at perfect time, we didn't waste even 1 minute with him. It was such a great experience to work with him."
- Chloe Wang
"Outstanding! After several attempts to try to sell this home ourselves and then with another realtor, we searched for the BEST of the BEST and found the Janice Overbeck Real Estate Team! Stefanie and her team are bar none the most experienced, professional and compassionate realtors we have ever worked with in the Roswell/East Cobb area..."
- Elaine Paradise-Comeau
"Stefanie is incredible personable and listens to what you're looking for. She was very supportive throughout the home buying process. She was very reliable in getting us a showing as soon as possible. She stayed in constant communication and walked us through all the steps."
- Priyanka Gulati
"Stefanie was knowledgeable and professional. She gave great advice and was very quick to respond to emails, texts, etc. Her agency was outstanding in marketing the property. I highly recommend Stefanie and her agency."
- Garrett Smith