Cristina Bramblett
Realtor®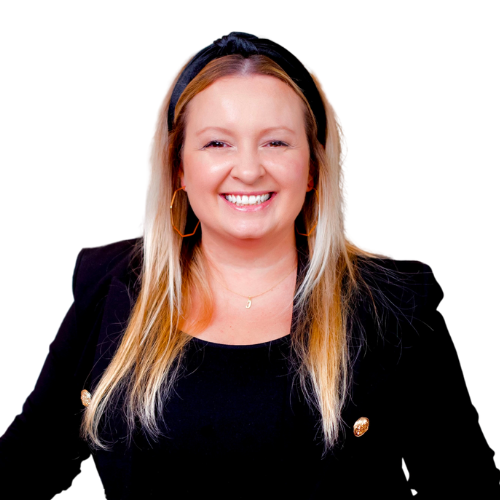 About Cristina
As a dream home matchmaker, Cristina is fully invested in her client's best interest in every aspect of the buying and selling process. Cristina connects with people easily and serving comes very naturally to her, while staying business minded in negotiations as well as being resourceful to meet every need of each client. Being a part of the #1 team in Cobb County is critical to achieve her client's goals, working strongly together to strategize the utmost successful transaction. As a proud member of the Janice Overbeck family, Cristina carries the values of hard work, integrity, and outstanding client service into everything she does. She takes home investment very seriously therefore staying on top of market trends and continually training is also a priority. Her clients feel like family as she gets to know you and helps you find your next home!
As a native born Brazilian having resided in the USA most of her life, Cristina is fluent in three languages: English, Portuguese, and Spanish. She is well acquainted in the Cobb, Cherokee, and Bartow county communities. Cristina is also a member of Cherokee Association of Realtors and National Association of Realtors.
In her spare time, Cristina loves creating memories with her family that includes her husband of 14 years, four children & their flat coat retriever, Haven. Cristina's hobbies include baking healthy goods & cooking delicious home-cooked meals. Faith & family are the core of Cristina's values while being community oriented, just as her fellow team members. Lean on Cristina for your real estate needs to keep the process fluid, successful transactions with as low-stress as possible!
Leave me a Zillow review HERE
What Our Clients Say
"Cristina was truly a blessing to have in purchasing our first home! We went into the process nervous about the market and many other factors, but working with Cristina put us at ease. She was so intentional with making sure that we were getting exactly what we wanted! Her ability to communicate and advocate for us as her clients blew us away and we truly wouldn't have known what to do without her! She is also amazing with kids our daughter loved getting to see her just as much as we did!"
"All I can say is WOW!!! Cristina is one of the most amazing people I have ever met. She spent so many hours with me trying to find a home I loved. She is super patient and sweet. She explained every part of the process so that I always understood everything. She is knowledgeable, reliable, personable, and just amazing!!! I would definitely use her again. I highly recommend her."
"Cristina was absolutely wonderful!! She was always on top of her appointments constantly made time for us and was relentless in her pursuit to find us our dream home!! I would recommend Cristina to everyone and anyone who wants a competitive real estate agent !!"
"I would definitely recommend Cristina Bramblett to help find a home. She listened to what kind of home we were looking for. She took her time with us and made us her priority. She has a lot knowledge about the housing market. But most of all she was honest and a kind person to work with."
"We truly appreciate Cristina's dedication and hard work in getting our home listed and sold so quickly. The whole process was seamless. Cristina is professional, organized and efficient. We highly recommend her whether you are buying or selling!"
"Cristina is simply amazing! She helped us through the process of selling our house. We can't thank her enough for all the help and effort of getting us to make the right decision. She knows her stuff and at the same time and she is an wonderful human being. Thank you so much Cristina for helping us."