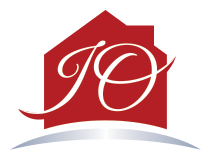 The Janice Overbeck Team
Janice Overbeck is the Team Leader of the Janice Overbeck Real Estate Team and an Atlanta native. She has built a reputation in North Georgia as one of the most successful agents in the market and her team has sold over 1,000 homes in Cobb County. In fact, our agents sell 6 TIMES what THE AVERAGE AGENT sells annually!
The Janice Overbeck Real Estate Team is equipped with 11 real estate professionals who are sought after by industry professionals for their real estate tactics and expertise!
The Janice Overbeck team is able to provide you with a flawless transaction from starting your search to signing on the dotted line at the closing table. We connect you to our team of licensed professionals generating a synergy that allows you to call upon each team member's strengths as you progress throughout the entire real estate process. We are staffed with both buying and listing specialists, full-time marketing specialists, and an office manager. We bring expert knowledge and experience, blended with the latest technology, and a well-defined marketing plan. We are built upon a cohesive network, filled with energy, enthusiasm and the excitement of a job well done for all of our clients. The Janice Overbeck Real Estate team is your answer to buying or selling a home. We service the entire Metro-Atlanta Real Estate market, including, but not limited to: Marietta, East Cobb, Alpharetta, Buckhead, Sandy Springs, Milton, Vinings, Smyrna, Acworth, Kennesaw, Dunwoody, Powder Springs, Woodstock, Canton, Roswell, Duluth, and Cumming areas.
Janice's achievements inspires her team to continue on the path of success. She was the #1 agent in homes sold for her company in 2013. Her company had over 300 agents across 3 offices throughout metro-Atlanta. Janice personally closed over 120 residential real estate sale transactions in 2013 and 2014 alone. Janice has been a featured speaker for several local and national Real Estate meetings and conferences. In fact, Janice is often quoted on the front of the Atlanta Journal Constitution for her knowledge of the Atlanta Real Estate market. She is also proud to be one of the 2014 winners of the 30 Under 30 rising stars in the Real Estate Industry for the National Association of Realtors. She was the only one from the state of Georgia in 2014 to win the coveted title.
Janice earned her bachelor's degree in marketing with a minor in Spanish. After her undergrad, she obtained her MBA with a concentration in real estate finance from Kennesaw State University. She is trilingual and speaks English, German, and Spanish. Janice and her husband, Gunar, have four daughters. She enjoys spending her downtime with her family along with running, boating, and traveling. Janice and her family attend church at Mount Paran North Church of God. She is currently serving as a Child Ambassador for World Vision. After her Father, Fred Seidell, passed away from ALS, she has been committed to finding a cure for the disease. Janice donates a portion of her commissions to Emory University's ALS research fund.
Janice's education and diverse experience has allowed her to help shape each of her team members into effective and driven realtors. Janice has been able to mold her selling attributes into her team members and assists them to streamline the complex real estate process for all of her clients. She has helped to train every team member in the latest selling strategies and gives them access to forefront technology for your marketing benefit. As Team Leader of The Janice Overbeck Real Estate team, Janice encourages her team to provide the same level of extraordinary customer service and overall experience she has provided for years as a top realtor. Proven through their record-breaking sales numbers, The Janice Overbeck Real Estate Team consistently delivers top of the line client experience and rock solid results. Janice hopes she will have the opportunity to put the proficiency of her team to work for you today!