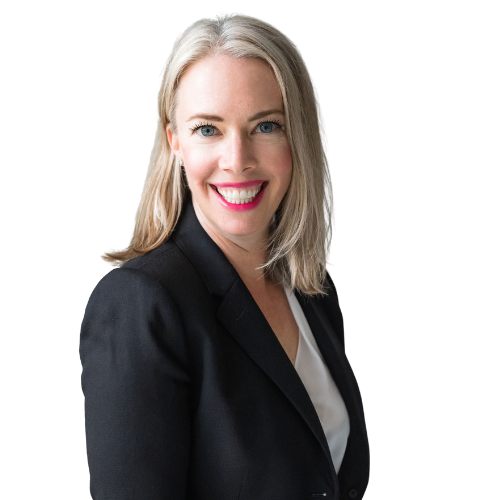 About Leah
Leah has lived in the Metro Atlanta area for more than 20 years. Her current home is in Kennesaw with her husband and two daughters. Leah grew up in Athens, GA and graduated from the University of Georgia where she earned a BS in Cellular Biology. She decided not to continue on to medical school and jumped at the opportunity to travel and experience the world while working for Delta Air Lines after graduation for several years.
While learning valuable problem-solving skills along the way at Delta, she realized that she wanted to combine her knowledge of the sciences and joy of working with a diverse group of people and move into a different industry focusing on marketing and sales. Leah's medical sales career was launched and became a very successful and award-winning decade of her life. Above all else, Leah has discovered that her home and family are her greatest passion. She is driven to help you find that special place that you can call home.
Leah's goal is to provide the best service to clients including listening to details, meeting each challenge with a new and fresh perspective, and helping you find solutions that you never thought were possible.
"Home is where love resides, memories are created, friends and family belong, and laughter never ends."
Leave me a Zillow review HERE
What Our Clients Say
"Leah was a pleasure to work with. We were moving into the Atlanta area from the Miami metro area and Leah began working with us even before we arrived. We toured many houses and she was always prompt and accommodating. Top notch communication! When we finally made our offer she shared her advice but gave us the freedom to negotiate how we wanted to. We were extremely pleased with our house and the home buying process. She closed the deal in 15 days and kept our lender on the right track, while keeping us calm in a tumultuous market. She even calmed our baby while we explored houses and signed papers! I highly recommend her!"
"Highly recommend! We were so happy to have Leah helping us find our first home in Atlanta. She is indeed a fantastic agent - very fun, thoughtful, patient, and easy to work with. Leah tailored the search for us toward what we truly wanted. She always has our best interest in mind, and we never felt any rush or pressure into buying. Great communicator and super responsive. BTW, she knows all of the amazing restaurants in town!"
"I highly recommend Leah to any buyer! Leah was a pleasure to work with and made every step of the process easy for me. She not only communicated quickly/effectively but also flexed her time to suit my needs whether it be touring during off hours, or meeting me on-site with very short notice. Leah is a true professional that I would confidently encourage anyone to work with."
"Our move from VA to GA was a large milestone for our family. We were not familiar with the surrounding areas outside Atlanta, so needed someone we could trust. To say Leah was helpful is a huge understatement!! We really couldn't have made this move from states away without Leah. She knows every road, every good school, and all the safe neighborhoods all around Atlanta."
"We cannot sing Leah's praises enough. She was phenomenal in helping us with our home search. She was beyond patient with us, as we are new to the area and unfamiliar with towns/counties that would be a perfect fit for our family. Her response time was quick and FAST, and she was always always always sending potential homes!! Our family now resides in the perfect home, thanks to her. She helped us ease into the closing process and made every step of the way seamless. We loved working with her and would do it again!"
"Leah was amazing to work with! She was very helpful in all areas, her knowledge of the subdivision, sales history in the neighborhood, etc. Leah was very quick to answer our text messages and phone calls. Our whole home buying process was quick and painless. I would highly recommend her to anyone in need of a realtor."