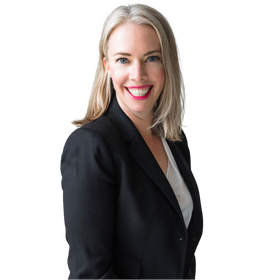 ---
Leah has lived in the Metro Atlanta area for more than 20 years. Her current home is in Kennesaw with her husband and two daughters. Leah grew up in Athens, GA and graduated from the University of Georgia where she earned a BS in Cellular Biology. She decided not to continue on to medical school and jumped at the opportunity to travel and experience the world while working for Delta Air Lines after graduation for several years.
While learning valuable problem-solving skills along the way at Delta, she realized that she wanted to combine her knowledge of the sciences and joy of working with a diverse group of people and move into a different industry focusing on marketing and sales. Leah's medical sales career was launched and became a very successful and award-winning decade of her life. Above all else, Leah has discovered that her home and family are her greatest passion. She is driven to help you find that special place that you can call home.
Leah's goal is to provide the best service to clients including listening to details, meeting each challenge with a new and fresh perspective, and helping you find solutions that you never thought were possible.
"Home is where love resides, memories are created, friends and family belong, and laughter never ends."  
-unknown author
Leave me a Zillow review HERE