Why Choose Janice Overbeck
to Buy or Sell Your Home?
---
Janice Overbeck is the team leader of the Janice Overbeck Real Estate Team and an Atlanta native. She has built a reputation in North Georgia as one of the most successful agents in the market. She is sought after by industry professionals for her real estate tactics and expertise. She has been a featured speaker for several local and national real estate meetings and conferences. In fact, Janice is often quoted on the front page of the Atlanta Journal Constitution for her knowledge of the Atlanta real estate market and has most recently been quoted in the Wall Street Journal. She has been named a local real estate expert and has also been featured on the following: 11 Alive News, WSBTV Channel 2, and Real Estate Radio Atlanta. Her team has been named the #1 Real Estate Team in Cobb County for the past several years, including 2019! The Janice Overbeck Real Estate Team has sold thousands of houses. Our team sells houses fast - six times faster than the average agent in the area!
The Janice Overbeck Real Estate Team is equipped with a driving force of agents with over 118 years of real estate experience combined. We pride ourselves in providing you with a flawless transaction from starting your search to signing on the dotted line at the closing table. We connect you to our team of licensed professionals - generating a synergy that allows you to call upon each team member's strengths as you progress throughout the entire real estate process. We are staffed with both buying and listing specialists, a full-time office staff constantly working to market your home, listing and transaction coordinators, a marketing team, and an office manager. We bring expert knowledge and experience, blended with the latest technology, and a well-defined marketing plan. We are built upon a cohesive network, filled with energy, enthusiasm and the excitement of a job well done for all of our clients.
The Janice Overbeck Real Estate Team doesn't only help sell and buy homes, our team is passionate about serving the community. That's why Janice started the giving arm of The Janice Overbeck Real Estate Team, a non-profit 501c3 charity, JO Gives Inc., in 2016. JO Gives focuses on animal advocacy in the local Atlanta area and abroad in addition to supporting the Homeless Pets Foundation, Emory University and the newest special projects being the Chin Up Foundation and Project Mexico/Beyond Borders.
In December of 2016, Janice and her husband purchased a Cobb County landmark, Hollycrest Hall, where 60,000+ cars pass by daily, and converted it into a business office. Having this high visibility space allows Janice and her team to host client and community events each month.
The thing that drives Janice the most is the ability to give back to the community she loves and adores so much. With the help of JO Gives Inc., she's able to do just that. She holds many events at her real estate office, such as poker nights, wine tastings, art shows, pet adoptions, low-cost vaccination clinics, and more to help pour into her charity. As of summer 2020, JO Gives Inc. has raised over $328,000.
The Janice Overbeck Real Estate Team is more than your typical real estate agent, we are a fully staffed team committed to our community. We are your answer to buying or selling a home.
We service the entire Metro-Atlanta Real Estate market, including, but not limited to: Marietta, East Cobb, Alpharetta, Buckhead, Sandy Springs, Milton, Vinings, Smyrna, Acworth, Kennesaw, Dunwoody, Powder Springs, Woodstock, Canton, Roswell, Duluth, and Cumming areas.
Contact Our Team
"The JO Team made the whole house buying experience fun and enjoyable. They were responsive to our needs and questions. They even responded while on vacation to several requests. The staff at the office were equally impressive and responsive. I would highly recommend The JO Team if you are in need of a great real estate agent."
"My only regret in working with the JO Team is that I could not take them with me to California after we moved! The entire team was very professional and caring while we were selling our home. I have no doubt that our house sold after only two days on the market for top dollar because of this wonderful team's expertise."
"The JO Team is the "Superman" of real estate and did an amazing job on helping me pick out the perfect home. Their outstanding professionalism and experience can handle any obstacle you will encounter through the process of buying a home. Their willingness to work during times when others would have wanted to do otherwise demonstrated a selfless service to the buyer. I highly recommend The JO Team, you will not be disappointed. Awesome team!"
"I cannot say enough about this team. Our home buying experience was as simple as it could be with them. She stood up for us when we were willing to bend to the sellers demands to make sure we got the deal she thought we deserved. I have and will continue to recommend The JO Team and when it comes time for us to move again, they are the only team I will call."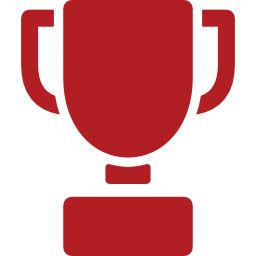 #1 Real Estate Team in Cobb County for 2020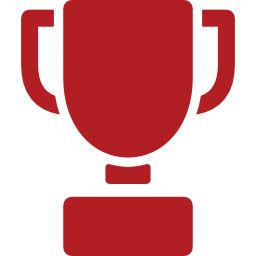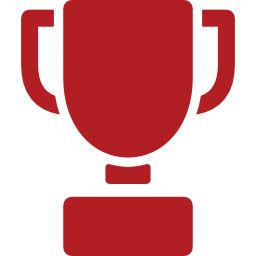 Top MREA GCI 2016 (Atlanta - East Cobb)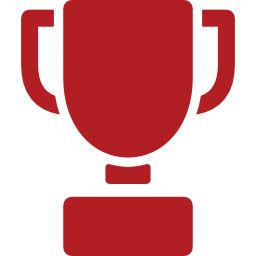 From HomeLight Inc.
---
81 Marietta listings sold
390 single family home transactions
68 average days on market
$250k average sold price
Sharon W - Atlanta Communities
---
22 Marietta listings sold
57 single family home transactions
76 average days on market
$180k average sold price
Carolyn B - First United Realty
---
16 Marietta listings sold
40 single family home transactions
150 average days on market
$260k average sold price
*Qualifying questions to be prepared to answer:
---
1 - What kind of home are you looking to buy/sell? 2 - How much are you looking to spend/how much is your home worth? 3 - How soon are you looking to buy/sell?
Avarage Days On The Market
JANICE OVERBECK TEAM | Days on Market
Sales Price as a Percentage of List Price
JANICE OVERBECK TEAM | Sales Price as a Percentage of List Price
What We Offer Our Clients:
---
100% Full Service Representation
Professional HD Property Photos
Powerful Social Media Marketing
Professional Showing Service (Showing Time)
Electronic Controlled Access via Lockbox (SUPRA)
5 Star Reviewed Licensed REALTORS®
Extensive In-Home Consultations
Available 7 Days a Week
Full Comparable Market Analysis
Top Level Contract Management
Dedicated Transaction Coordinator
Real Time Transaction Management System
Step-By-Step Seller Tutorials
Professional Home Staging Consultation
Tech Savvy Agents
Advanced Marketing Techniques
Professionally Designed Yard Sign
Negotiation Strategy Counseling
Marketed on Zillow, Homes, Trulia, Realtor,
Classifieds, Facebook, Instagram, MLS, etc.
Cloud Storage Document Management