The Janice Overbeck Real Estate Team one stop concierge program keeps downsizing stress free and is tailored to meet your needs.

- &nbspEstate Sale Management &nbsp- &nbspOrganizing &nbsp - &nbspDe-cluttering &nbsp- &nbspStaging&nbsp-
request a
downsizing guide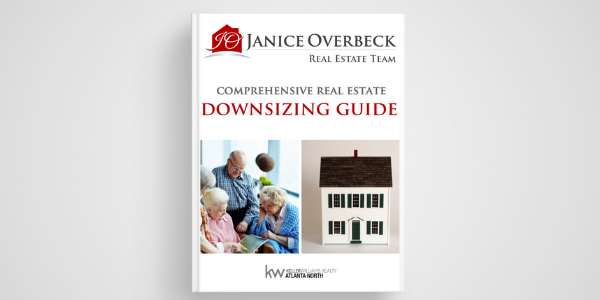 Average Days On The Market
JANICE OVERBECK TEAM | Days on Market
Sales Price as a Percentage of List Price
JANICE OVERBECK TEAM | Sales Price as a Percentage of List Price
Client - Focused Experience
---
"We put our clients first. After all it's your home and your memories! We believe that excellent client service involves meeting and surpassing expectations. It means showing the client how important they are to us and our business by interacting with them in a friendly- helpful and positive way. The idea is to leave a lasting impression on clients by working with them and assisting them in the best way possible. We also believe that an excellent client experience involves being an expert on the process in order to help people make good decisions. We've gained numerous repeat clients through our consistent positive attitude and our exceptional ability to thoroughly answer questions- ensuring we always provide the best advice. Founded on the principles of trust and honesty, The Janice Overbeck Real Estate Team emphasizes the importance of having the integrity to do the right thing, always putting your needs first. We firmly believe that our success is ultimately determined by the legacy we leave with each client we serve."
---
"We work towards a Win-Win situation in all home selling/buying transactions. We are skilled negotiators that protect your best interest financially and emotionally. We are quick responders, masters in the marketing of homes for sale and act in a highly professional manner with everyone we come in contact with. If you want to sell your home for the most amount of money in the shortest amount of time, then we are the company for you. We are in the business of selling homes and working with buyers.
We lead with our hearts first."
Our Marketing Plan
---
We are experienced real estate agents with an expertise in the selling process from listing to close. We are marketing savvy and have the tools to get your home top-tier exposure. Consider us an allied partner looking out for you and your home throughout the selling process. Our concierge program featuring expertise in listing, pricing, staging, organizing, and selling your home to the right buyer quickly is why we are the best. Our program is dedicated to helping you downsize your home and life, stress free.
We Commit to Helping You Sell Your Home By: Smoothing the way for your listing and sale with guaranteed satisfaction. Providing knowledgeable pricing and staging to make sure your home puts its best foot forward. Using our unique marketing systems to maximize your property's exposure. Guaranteeing satisfaction - our relationship is dependent on meeting and exceeding your needs.
That's our promise to you!
GET STARTED TO SEE WHAT YOUR HOME IS WORTH

Multiple Listings Services
---
In today's merciless real estate market, you need all the help you can get. How do you put your house out there to attract serious buyers? You're going to need to do more than just posting a For Sale sign on your lawn and putting an ad in the paper. Most Agents only list your home on one MLS, we list your home on both FMLS and GAMLS to give your house maximum exposure. How's that for smart?

Social Media
---
Leading-edge technology tools and training give us the advantage in marketing your home to the greatest number of buyers for the quickest possible sale. Your home will be listed on all major social media sites like Facebook, Twitter, LinkedIn and Instagram via a video or text post.

Text Message Lead Generation
---
In today's world of instant information we know that people want details and they want them FAST. Our signs have a text responder rider on them, allowing us call the buyer and answer any questions they might have. Plus, it allows us to capture their contact information and send them detail data about the homes we sell.

Electronic Postcards
---
Because we are tech savvy and know how to market homes for sale, we have many ways we are getting the story out about our homes for sale. We are sending electronic postcards for coming soon listings, just listed, under contract and sold to homes around your house. Because neighbors are most likely to know someone who wants to move to your area.

Online Marketing
---
According to the National Association of Realtors, 92% of home buyers used the Internet as a source of information during the house-hunting process. Online marketing opens doors for buyers before agents do. But online real estate market techniques consists of more than just having a website. Internet marketing involves creating a presence, promoting your home and engaging buyers. That's why we are a Premier Agent on Zillow, Trulia and Realtor.com which allows us to feature your home in potential buyer's searches.

Retargeting
---
Retargeting is a powerful branding and conversion optimization tool. Our internal marketing team will ensure potential buyers who look at your home online will get retargeted advertisements to always have your home top of mind. For example, have you ever looked at something online and then see it on other websites later on? Well, that's retargeting. Genius right?
Technology
---
Constantly researching new marketing techniques and products, the Janice Overbeck Team strives to promote your home in the most innovative and effective ways. We are thrilled to offer the Matterport 3D Showcase™ on all of our listings. This one-of-a-kind immersive media experience will give potential buyers a detailed "walk-through" of your home from their computer or mobile device.
Matterport technology uses advanced sensors to create a virtual tour of your home unlike any other. We give potential buyers the opportunity to explore your home and build an intimate connection before they even see it in person.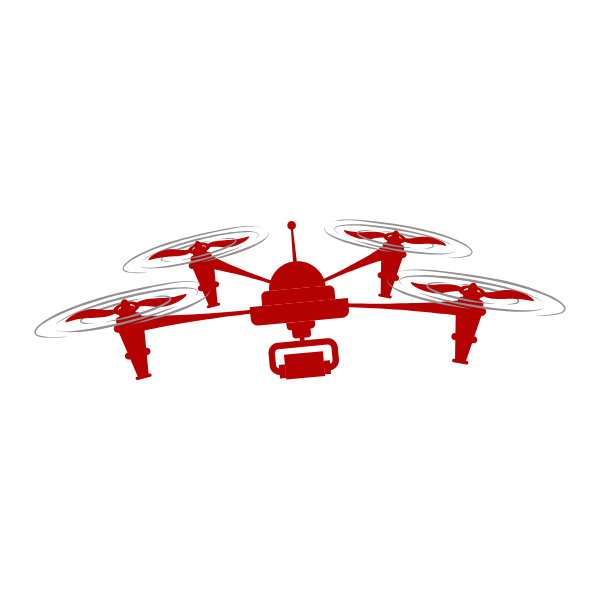 Drone Photography
---
We use the Mi Drone to take high quality 4k aerial photo and video of your home. If you have amenities such as nice landscaping or a large amount of land, we can perfectly capture it with 360º shots of your property.

"ShowingTime"
---
ShowingTime enables listing agents and offices to provide exceptional service to sellers. We have our app which will ensure the agent who visits your home has a licensed in good standing and you can control showings with the tip of your finger on your favorite mobile device.

Reverse Prospecting
---
We not only have the most robust marketing tools, we also go out and hunt for buyers. That's right, we hunt. We target real estate agents who are working with buyers as well as market to the general public. Our reputation in the industry is very important. We actually use the MLS to find buyers. It's creative and effective.
Senior Care Helpful Links
Click HERE to learn more about local programs that can help maintain your independence and quality of life.
If you are looking for financial assistance & funding options for assisted living, click HERE for resources that can help.
If you need additional resources on the costs associated with senior care, click HERE
For more information on Medicaid and Long Term Care, click HERE
To learn more about Medicare's Assisted Living, Home Care and Nursing Home Benefits, click HERE
If you need additional resources on Medicare Advantage, click HERE
For resources on Medical Alert Systems, click HERE