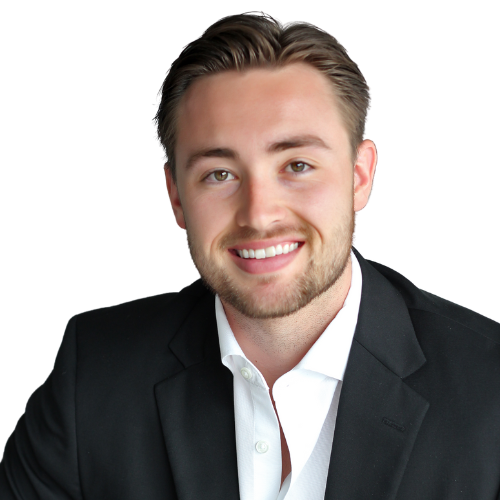 About Tanner
After spending his first two years as a Real Estate Agent down in Savannah, Georgia, Tanner has finally moved back to the Atlanta area to grow and expand his real estate career. Tanner grew up in the Woodstock area and it has always felt like home to him. With three years of Real Estate experience, Tanner studied at Georgia State University majoring in Real Estate earning his bachelor's degree in Business. In addition to his prior Real Estate experience, Tanner invests and works to remodel and build new construction homes.
Prior to starting a career in Real Estate, Tanner was a full-time collegiate baseball player. He played two years at Georgia Highlands College and then transferred to Georgia State University to finish his junior and senior seasons. Throughout his 4 years of college Tanner earned two full baseball scholarships while maintaining a 3.4 GPA earning him the HOPE scholarship. Playing baseball his whole life taught him leadership, teamwork, communication, and time management skills. He has also earned a personal trainer certification helping people live a healthier lifestyle around the world.
Tanner has always had a passion for making a difference in his clients lives by helping them find their dream home. He will go above and beyond the expectations of clients, forming an unforgettable personal relationship where they trust him to put their future home in his hands. For fun, Tanner loves to watch football and baseball, spend time with family and friends, and hit the golf course for a quick 18 holes. He loves spending time with his golden retriever, Warner, and can be found with him around Downtown Woodstock with a margarita in hand. He also loves mentoring and teaching kids the game of baseball.
Tanners knowledge and drive with the real estate services offered by The Janice Overbeck Real Estate Team, his clients will be in amazing hands. If you're interested in an unforgettable experience buying or selling a home give him a call today!
Leave me a Zillow review HERE
What Our Clients Say
"Tanner was great helping us buy our first home! Was always patient and willing to drive all over town to tour houses. Helped us find a place we love and get it with our first offer, guiding us through the whole process."
"Tanner was super kind and helpful during the home-buying process. He was responsive and organized, and he helped us negotiate to get the best price on our new home, even in the midst of a multiple-offer situation! As first-time buyers, Tanner made sure to go through each step of the process in detail and he was always available to answer any questions that we had. I would 100% recommend Tanner to a friend, especially first-time buyers!"
"Tanner was a great fit for helping us find and purchase our first home. He was incredibly responsive and answered all our questions as we navigated the home-buying process. We had several busy weekends - sometimes scheduling tours for up to 5 homes on a Saturday - and Tanner was an excellent liaison between us and the sellers. I appreciate his diligence in following up with us after tours, and his sense of urgency helped us stay competitive as buyers in this fast-moving market. When it came time to negotiate the contract, I felt like he was ready to go to bat for us. He provided guidance on counteroffers, and also connected us with an excellent home inspector."
"Tanner was incredible throughout the entire process. As first time home buyers, he made the experience much smoother by being able to answer all of our questions in a timely manner! He went above and beyond to find us a home in our area of interest that had what we were looking for. He was extremely professional, showed up on time, and was always willing to help in any capacity. I would highly recommend!"
"Tanner was a pleasure to work with. Have to commended his ability to keep a smile on his face, upbeat attitude and sense of humor throughout the entire process regardless of the fact that we may have been pretty picky buyers. He was also extremely responsive in all of his communication, was successful in negotiating for us and was very transparent which built trust from the get go."
"Tanner helped us find a house when we moved to Georgia from Florida. He showed us several areas of town and was able to explain in great detail what to expect from each neighborhood. He made the entire process from beginning to end feel easy and far less stressful than we'd expected. He facilitated everything for us so all we had to do what choose a house and leave the rest to him. Tanner was extremely patient with us while we looked at a multitude of houses. He was right there if we had questions, but never pushed us toward a decision or acted like a "salesman." We'd recommend him to anyone looking for an agent and will definitely work with him again ourselves. Thanks Tanner!!"