Bad Credit?
We believe that everyone should have the opportunity to own their dream home, regardless of their credit history. We specialize in helping clients with bad credit repair their credit and obtain financing for their home purchase. Our team of experts is dedicated to guiding you through the process every step of the way, from credit repair to financing and beyond.
See the below links for two unique approaches to owning a home with less than perfect credit.
Top Rated Team In Cobb County!
Customized Buyer Representation
Buying a home is more than just finding the right property. You need an expert who understands the area, the real estate market, Credit Repair and the unique challenges it faces. We have the strategies, resources, and tools to guide you from start to finish, seamlessly.
From start to finish, the Janice Overbeck team will work every day to help ensure that you reach your specific home goals.
Looking for the right lenders?
Our preferred lenders are some of the most trusted and reputable financial institutions in the industry. They offer a wide range of loan products to meet your specific needs, with competitive interest rates and flexible repayment terms.
Dedicated to an honest and friendly service
In any relationship communication is key and is the cornerstone on how we deliver a next level service. We are dedicated to providing you the attention you deserve. When you work with us, we are available at any time through text, phone or email. To us, you are more than just a client – you're a partner in the process.
Listing alerts
We help you find the perfect home by taking your preferred price, aesthetics, location, lifestyle, nearby amenities, etc ...
Vendor network
We work with an extensive network of vendors and contractors that offer us special deals for home repairs, furnishing, painting, plumbing, electrical work
Expert advice
With over 25 years of experience in Cobb County, we've helped over number of clients meet their home ownership goals.
Property websites
Each and every one of our listings gets its own dedicated website using our listing tool.
Virtual tours
Our 3d virtual tours, powered by Matterport, allows anyone to tour your property on demand, and take as long as they want to take in your home.
Find a home now
If you're in the market for a new home, you've come to the right place! Our team is here to help you find your next dream home. We understand that searching for the perfect home can be overwhelming, but we have the experience and resources to make the process as smooth as possible.
Whether you're looking for a cozy starter home or a luxurious mansion, we have a wide range of properties to suit your needs. Our team of experienced real estate professionals can help you navigate the market and find the perfect home for you and your family.

Whether you're looking for a big city or a small town, Georgia has something for everyone

Discover your next home in our curated featured listings. Our handpicked properties cater to diverse preferences.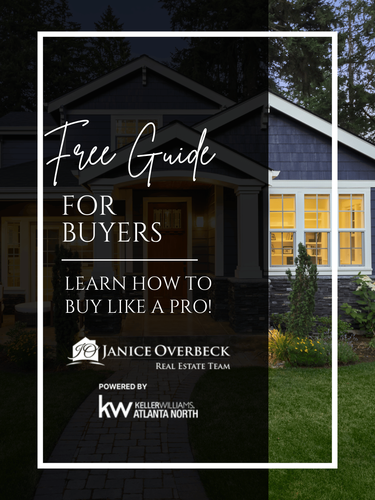 how to buy like a pro
Free Buyer's Guide
Comprehensive Real Estate
Buyer's Guide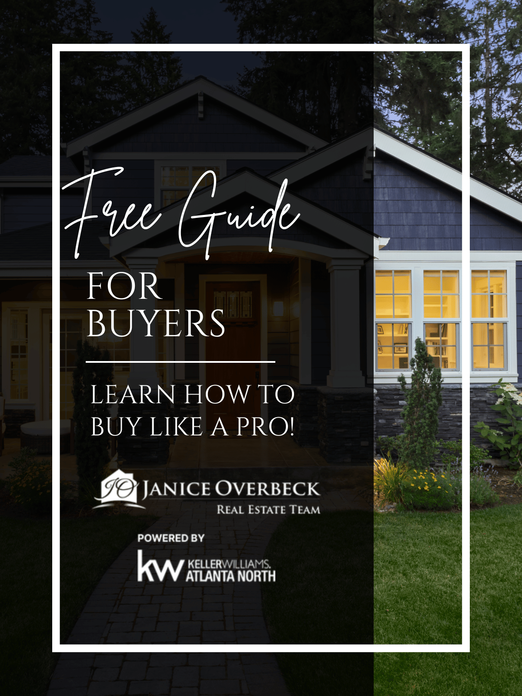 how to buy like a pro
Free Buyer's Guide
Comprehensive Real Estate
Buyer's Guide
Complete Home Buying Guide
If you're in the market for a new home, check out these 11 tips on how to find the best possible real estate deals in your area.
View The Latest Market Trends & Listings
Use our local guides to explore market trends, new listings, schools, and top businesses within the areas that we serve.
Our Featured Listings
Hand-Picked Properties From Us That You Will Love.
What Our Clients Say
"Our home sold in record time due to the efforts, professionalism and attention to detail by our agent Stephanie Siedell Venable. We would recommend her for any real estate needs you have. She surpassed any of our expectations."
- Junknga
"Stefanie was great to work with! Always available, attentive to my needs for listing my current home and finding a new home. The marketing package was great and the pictures as well as virtual tour were phenomenal. Highly recommend Stefanie and the Overbeck team!"
- Jason Wolfe
"John Nysewander is the best! He is such a professional realtor helped us find the dream home our first house with only 3 hours! He knows what we want. After that he helped us contacted the banker for our finance immediately. Everything just happened at perfect time, we didn't waste even 1 minute with him. It was such a great experience to work with him."
- Chloe Wang
"Outstanding! After several attempts to try to sell this home ourselves and then with another realtor, we searched for the BEST of the BEST and found the Janice Overbeck Real Estate Team! Stefanie and her team are bar none the most experienced, professional and compassionate realtors we have ever worked with in the Roswell/East Cobb area..."
- Elaine Paradise-Comeau
"Stefanie is incredible personable and listens to what you're looking for. She was very supportive throughout the home buying process. She was very reliable in getting us a showing as soon as possible. She stayed in constant communication and walked us through all the steps."
- Priyanka Gulati
"Stefanie was knowledgeable and professional. She gave great advice and was very quick to respond to emails, texts, etc. Her agency was outstanding in marketing the property. I highly recommend Stefanie and her agency."
- Garrett Smith