THANK YOU FOR YOUR BUSINESS
please leave us a review of your experience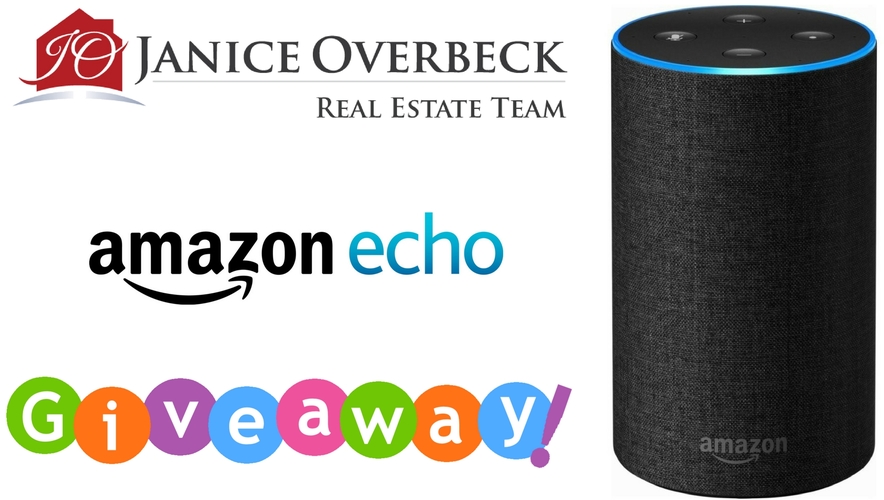 Thank you for trusting the Janice Overbeck Real Estate Team for your real estate needs! To help us better serve you and our future clients, please leave us some feedback on the following sites.
Realtor.com Review: While logged in to Facebook, click here
Google Review: You just need to be logged into Gmail and click here
Facebook Review: Please visit here while you are logged into Facebook
Zillow Review: You may need to create an account first so please bear with us. Click on your Agent's Name to Review: Stefanie Venable, Russell Barber, Janice Overbeck, Mark Henson, Lindsey Broadway, Ben Kantor, Stephanie Lee, Lisa Vance.
Yelp Review: While logged in to Yelp or Facebook, click here.
As an appreciation to all of our clients, you have been automatically entered in our drawing for an Amazon Echo. No purchase necessary. We sincerely appreciate your online feedback, but please note that posting a review is not mandatory and does not affect your entry. Giveaway begins March 2018 and will continue until further notice. Amazon Echo is valued at $99 retail. Giveaway is sponsored by the Janice Overbeck Real Estate Team located at 2249 Roswell Rd. Marietta, GA 30062